Welcome to Venice Medical and Walk in Clinic!
Venice Medical and Walk in Clinic is a community based medical centre which offers multiple services to the community of Woodbridge and surrounding areas.  Venice Medical and Walk in Clinic is a state of the art medical facility, comprising of Family Physicians, Specialist such as Cardiologist, Internal medicine and Psychotherapy. Our facility is also home to a pharmacy, laboratory services, children and adult psychology and chiropractic care services.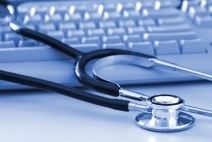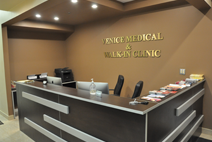 Our medical centre uses Electronic Medical Records Management software (EMR) to reduce patient wait times and provide our patients with full compassionate care. Venice Medical & Walk-In Clinic has plenty of convenient free parking spaces for our patients. We are located on the major intersection of Highway 400 and Rutherford on the south west corner. Our medical facility is walking distance from Vaughan mills mall and Canada's Wonderland. Our patients can use the Public transportation option to our clinic as the bus stop is situated on the corner of our plaza.
Mission Statement:
To improve the lives, health and well-being of individuals living in the community and nearby communities to our practice through providing excellent healthcare and educating the patients on primary and secondary prevention. We strive to provide excellence in delivering quality healthcare services, being updated with the latest research and technological advancements and to provide specialized care by integrating different department of medicine under one facility. Our aim is to provide accessible, high-quality medical care for people of all ages. We aim to treat all our patients with respect and provide our services with great medical ethics and the CPSO guidelines. We strongly believe that practice of medicine is to be provided to the best of human capacity irrespective of gender, age, culture or ethnic background.
Vision:
Venice Medical & Walk-In Clinics aim is to enhance its position as the leading healthcare provider in the community. We aim to capture a wider spectrum of patients from not only Woodbridge, Richmond Hill, Brampton but to become well known and a popular choice of healthcare provider in the Greater Toronto Area. We aim to bring in sub specialties of medical doctors to provide enhanced healthcare which is integrated, organized, efficient and provides reduced wait times of the patients. Our goal is to only bring competent doctors to promote our unique brand of mix of knowledge, expertise and research to the city of Toronto.
Venice Medical's Core Values:
In pursuit of our vision, we aim to achieve our standards for our Physicians and Specialists by implementing these values:
Integrity
Quality
Teamwork and Co-operation
Respect
Diversity and variety
Sympathy
Innovation
Accountability