Welcome to Venice Medical and Walk in Clinic!
Venice Medical and Walk in Clinic is a community based medical centre which offers multiple services to the community of Woodbridge and surrounding areas. Venice Medical and Walk in Clinic is a state of the art medical facility, comprising of Family Physicians, Specialist such as Gynaecologist, Cardiologist and Paediatrician. Our facility is also home to a pharmacy, laboratory services, psychology and chiropractic care services.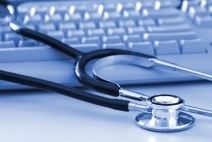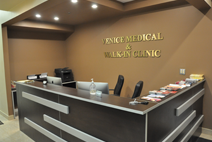 Our medical centre is fully computerized and contains sophisticated medical related equipments.
READ MORE
Our Team at Venice Medical
Dr Aroosa Haroon is an (MD., C.C.F.P) who is currently working at Venice Medical and Walk in Clinic. She possesses strong communicational skills and doesn't take long to diagnose the ailment bothering her patients. She has more than 10 years of experience in the field of Gynaecology and is currently practicing in the field of Family Medicine in the Province of Ontario.
READ MORE
Services Not Covered by OHIP
There are many services which are not covered by OHIP they are refered to as "non-insured or uninsured services". The patient pays for all uninsured services. As per CPSO: "Physicians are entitled to charge patients for uninsured services, which take physician time and resources. To make it more economical and/or convenient for those patients who may use many uninsured services, physicians may offer patients a Block Fee."
Venice Medical and Walk in Clinic offers many services that are not covered by OHIP. Sometimes it may be in best interest of the patient to consider paying Block fee that helps them obtain the services at a discounted price. Please consult our receptionist to discuss the pricing of uninsured services offered by our clinic.
READ MORE
Immunizations

All injections needed for travel (HEP A, HEP B, Twinrix), other HPV/Gardasil, Menactra, Zostavax/Shingles, Thyphrix, Avaxim), TB Testing (Mantoux).
READ MORE